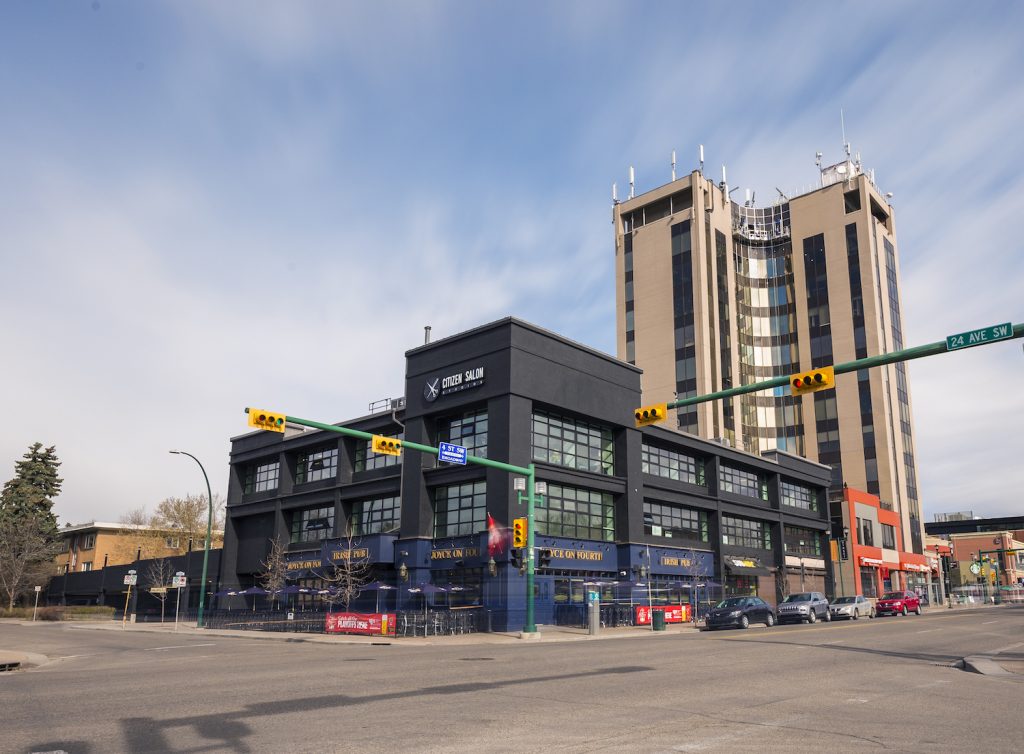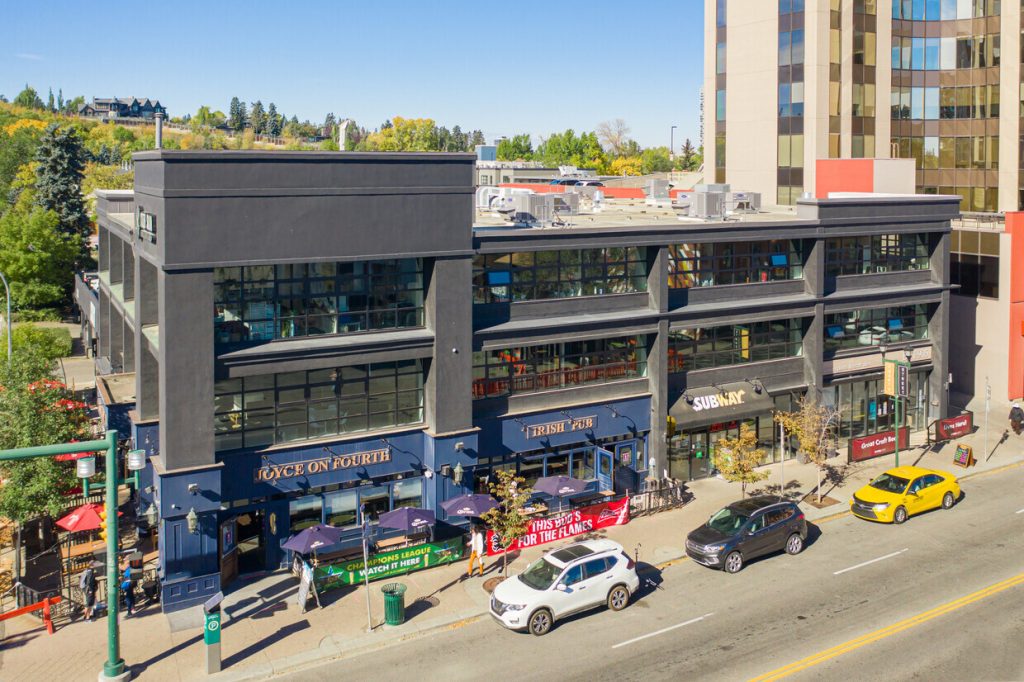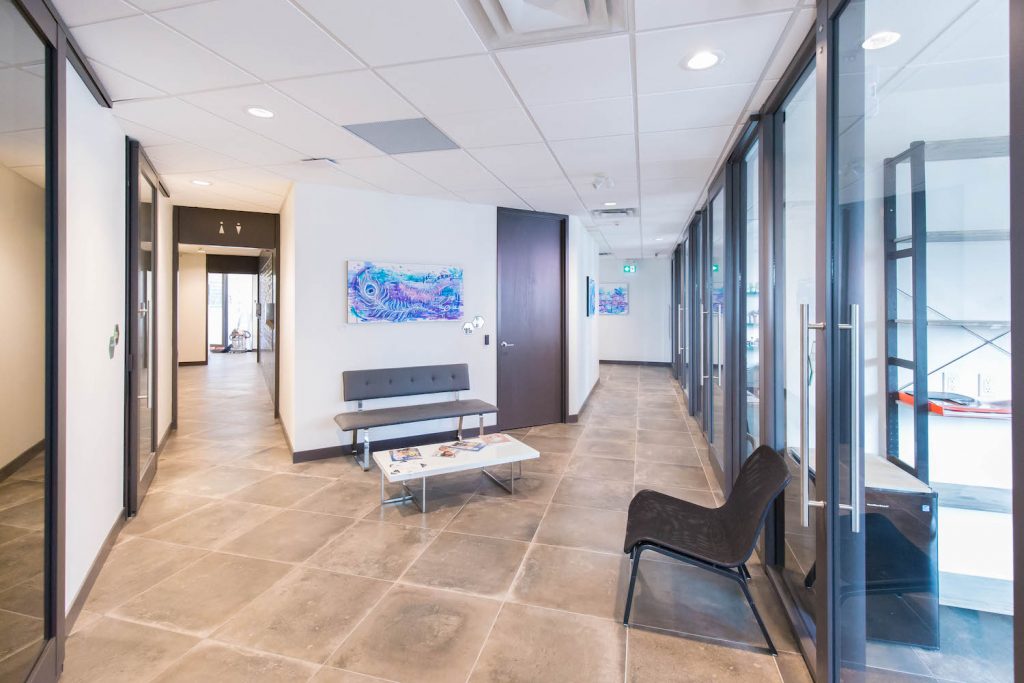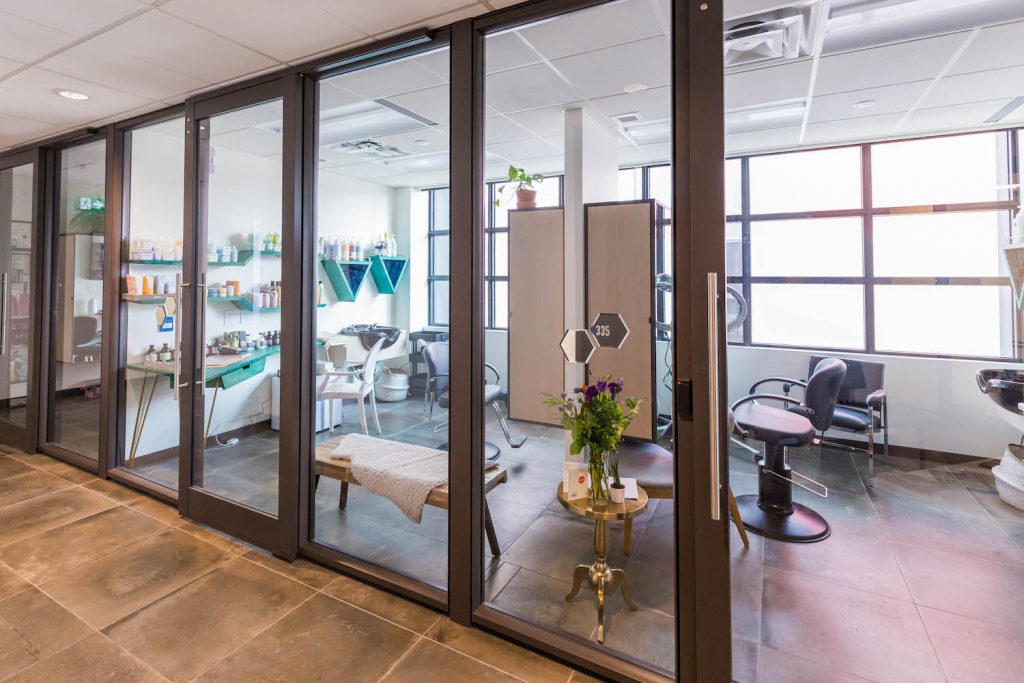 Trolley Square
This property is located in the heart of the trendy Mission district. It has excellent frontage onto one of Calgary's most prominent streets, with its local retail offerings and unique streetscape elements. This building has a busy surrounding area, with 15,000 vehicles passing the site daily. Tenants in the building include Joyce on Fourth, Citizen Salon, and Method Fitness.
Details
Address : 508 24 Avenue SW
Owner : Canadian Rocky Mountain Resorts
Landlord : 771981 Alberta Ltd.
Parking : 78 customer stalls