Your experience working with Taurus will be distinctly unique. Our success will be measured by our acceptance as a trusted part of your team and the mutual alignment of objectives and goals.
We will be absolutely honest with you and your team. We will work to achieve a shared vision and develop realistic goals. We will make commitments based on reasonable, rational assumptions, and we will deliver on those commitments.
The fair exchange of value for value is essential to our objective of building long-term relationships with our clients. A sustainable relationship requires that both parties benefit. We expect to be fairly compensated by our clients in exchange for providing professional, objective advice and services.
A long-term approach in the retail real estate industry requires making decisions that promote the sustainability of retail tenants and the properties they occupy. We are focused on providing our clients with leasing advice that will produce a durable asset for the community.
The retail industry is dynamic and progressive in responding to consumer demands. We strive to deliberately and continuously educate ourselves on industry trends, new retail formats and evolution of retail property design. An important component of this is undertaking tours and studies of successful retail projects in other markets.
Our foundational cultural values:
Integrity
Integrity is what defines Taurus. Every interaction we have must be governed by integrity. Integrity trumps everything else, every time.
Excellence
Excellence drives Taurus to be the best. We hold ourselves to a consistent high standard and take pride in what we do. We measure ourselves against our own standards and not against our competition.
Teamwork
Taurus utilizes Teamwork to produce amazing results. We create a fantastic work environment. Collaboration and accountability define our team interactions.
Owner's perspective
Decisions and recommendations are for the long-term benefit of clients and their properties. Our tenant choices and deal structures are consistent with the choices we would make if we owned the property. This long-term approach has proven to build strong relationships with our clients.  
Objective advisor
We are a single-purpose firm that provides accurate, unbiased advice to owners and developers of retail property. We are not influenced by the conflicting agendas or requirements of any other party. Our consistently honest and objective advice has proven to build a successful clientele who consider us a trusted advisor.
Understands retail
We have invested a considerable amount of time in learning the underlying economics of a variety of retail businesses. In turn, we are equipped to provide valuable analysis to our clients, helping to outline the feasibility and chances of success for a retailer in any given project. Understanding the factors influencing retailer profitability allows us to secure appropriate tenants and optimize deal structures on behalf of our clients.
Knows Retail Centre Merchandising
We have worked on a broad range of projects in varying capacities; this includes leasing enclosed shopping centres, mixed-use projects and open-format centres. Through this experience, we have learned the positive impacts of strong merchandising – and the consequences of poor tenancies.
Provides high standard of service
We serve our clients in three key areas: leasing, analysis and communication. Our leasing service ensures that the most qualified tenants are secured under optimal deal structures. We provide analysis as required to assist our clients' decision making, including rent calculations, comparisons between deals and pro forma variance. Finally, we are committed to a high standard of communication among all team members.
Provides excellent value proposition
We offer a knowledgeable and experienced leasing team for a cost that is consistent with the Canadian consulting and brokerage community; this is accomplished through efficient business practices. We view our clients as our most important assets and focus our resources on activities that are consistent with our values.
Focused real estate firm
Clients who work with Taurus deal directly with experienced retail merchandising and leasing consultants on a daily basis.
Since its inception, Taurus has employed a team philosophy; we believe a collaborative approach produces the most effective results. As a team, we have learned to use each member's strengths to achieve optimum results on behalf of our clients. We see the following as key elements that must exist in the team to ensure success: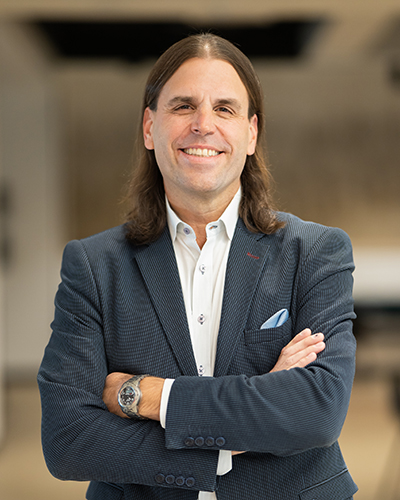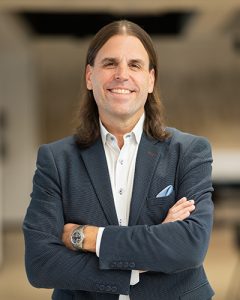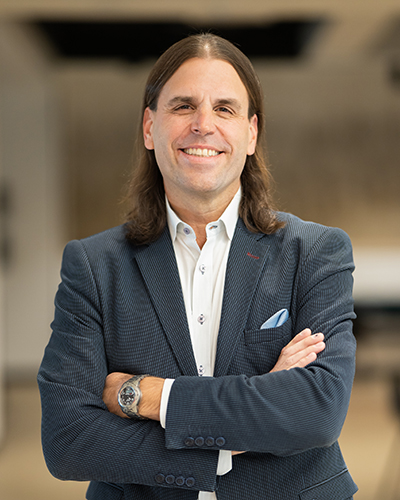 Bernie Bayer
Since co-founding Taurus Property Group in 2002, Bernie has been committed to providing impartial advice to owners and developers of retail real estate. With an unabashed passion for urban retail and a desire for quality, Bernie has worked with many of Canada's largest and most sophisticated property owners.
Bernie started his real estate career at CBRE where he gained experience in the merchandising, planning and leasing of retail property to institutional investors. In 1999, Bernie and a colleague formed a small brokerage firm specializing in retail. In 2002, Bernie partnered with Paul McCloy to form Taurus Property Group to represent owners and developers of retail and mixed-use properties. Over the course of his career, Bernie has earned the respect of the retail tenant community and their representatives.
As a native Calgarian, Bernie has witnessed the tremendous growth and maturing of our city. He and his wife Doreen, with their two grown sons Connor and Ryan, spend time together skiing, cycling, camping and travelling.
Go-to spot for a quick bite:
Jimmy's A&A Mediterranean Deli
My favourite area in the city:
North Glenmore Park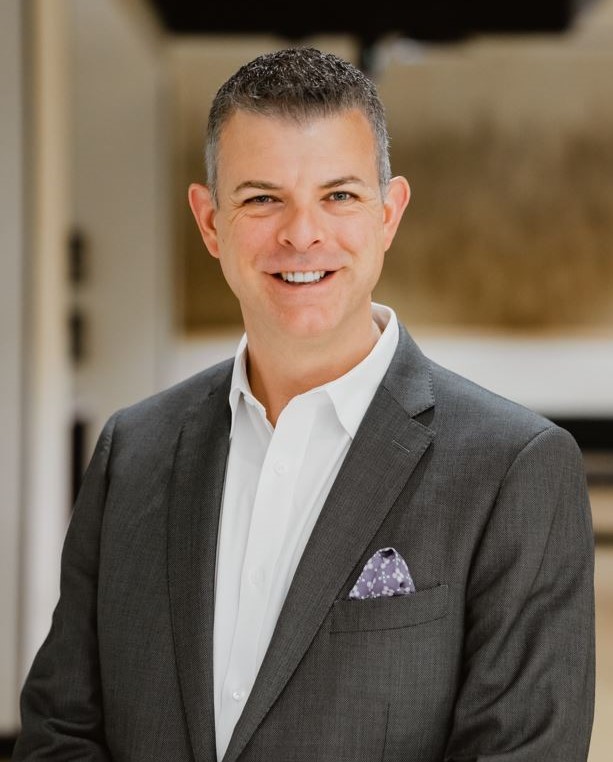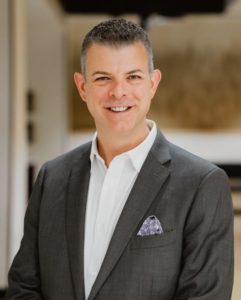 Paul McCloy
Paul co-founded Taurus Property Group with Bernie Bayer in 2002 with a vision of providing superior service and expertise to owners and developers of retail real estate. Paul takes great pride in the company that Taurus has grown into out of this vision; with an external reputation for results and an internal culture of excellence.
Paul brings 22 years of real estate experience and a strong entrepreneurial spirit to the company. Paul entered the commercial real estate industry by joining Colliers' suburban office leasing team. Paul later held the position of Director of Retail Leasing at O&Y Enterprise, where he was responsible for leasing a 1 million square foot retail portfolio for a variety of clients. In 2002, Paul partnered with Bernie Bayer to form Taurus Property Group to represent owners and developers of retail and mixed-use properties. Paul has an abundance of experience in market analysis, merchandising and curating a retail tenant mix, making him an exceptionally valuable member of the team.
Paul is a proud, fifth generation Calgarian. He is the father of two boys, Cameron and Liam. In his leisure time, you will find Paul skiing, playing badminton, reading or nurturing his inner "foodie" at a Calgary restaurant.
Favourite sit-down restaurant:
Major Tom
A quote I live by:
"Truth – more precisely an accurate understanding of reality – is the essential foundation of good outcomes." – Ray Dalio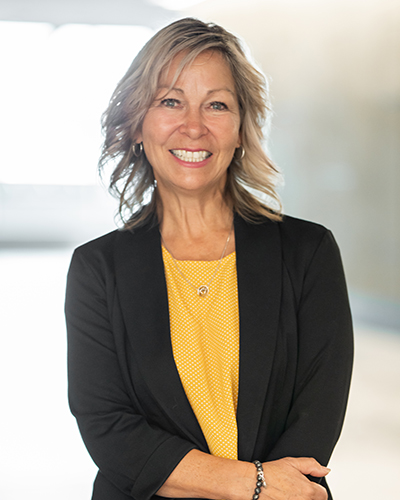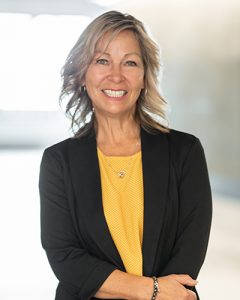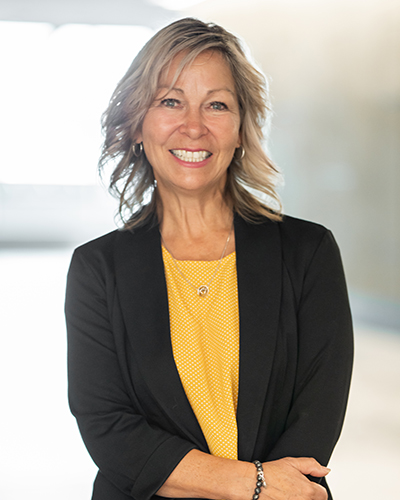 Bonnie Cooke
Bonnie has over 30 years of experience in the retail leasing and commercial real estate industry. Her career prior to joining Taurus involved providing leasing assistance at The Cadillac Fairview Corporation, expanding the retail portfolio for The Forzani Group, and managing the commercial and retail development for the Calgary Airport Authority. At Taurus Property Group, Bonnie utilizes her in-depth knowledge of the Canadian retail marketplace to negotiate new deals and renewals with prospective and established retail tenants.
Bonnie grew up in Calgary and enjoys spending her spare time on the golf course, exploring city pathways with her dog Sadie and vacationing in tropical travel destinations.
Favourite sit-down restaurant:
Bridgette Bar
I can't miss a year without attending:
Country Thunder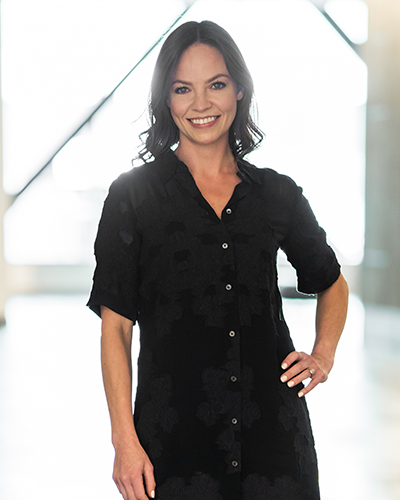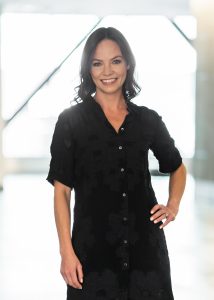 Brittany Baker
Prior to joining Taurus, Brittany started her commercial real estate career at Strategic Group. In this role, Brittany worked her way from reception to Leasing Manager over a couple years and gained valuable knowledge and experience with overseeing the company's specialty leasing portfolio for Calgary and Edmonton. Brittany is now the Senior Leasing Manager at Taurus Property Group. Her role is both originating prospects and negotiating lease terms on behalf of our clients within the company's portfolio.
Brittany has a Bachelor of Arts in Anthropology and has travelled to 19 countries in the past 12 years to expand her cultural knowledge. In the city, Brittany enjoys riding her bike along the Elbow River and going to Barre classes and spending time with family.
Favourite sit-down restaurant:
Ten Foot Henry
Can't miss a year without attending:
MardaGras or Lilac Festival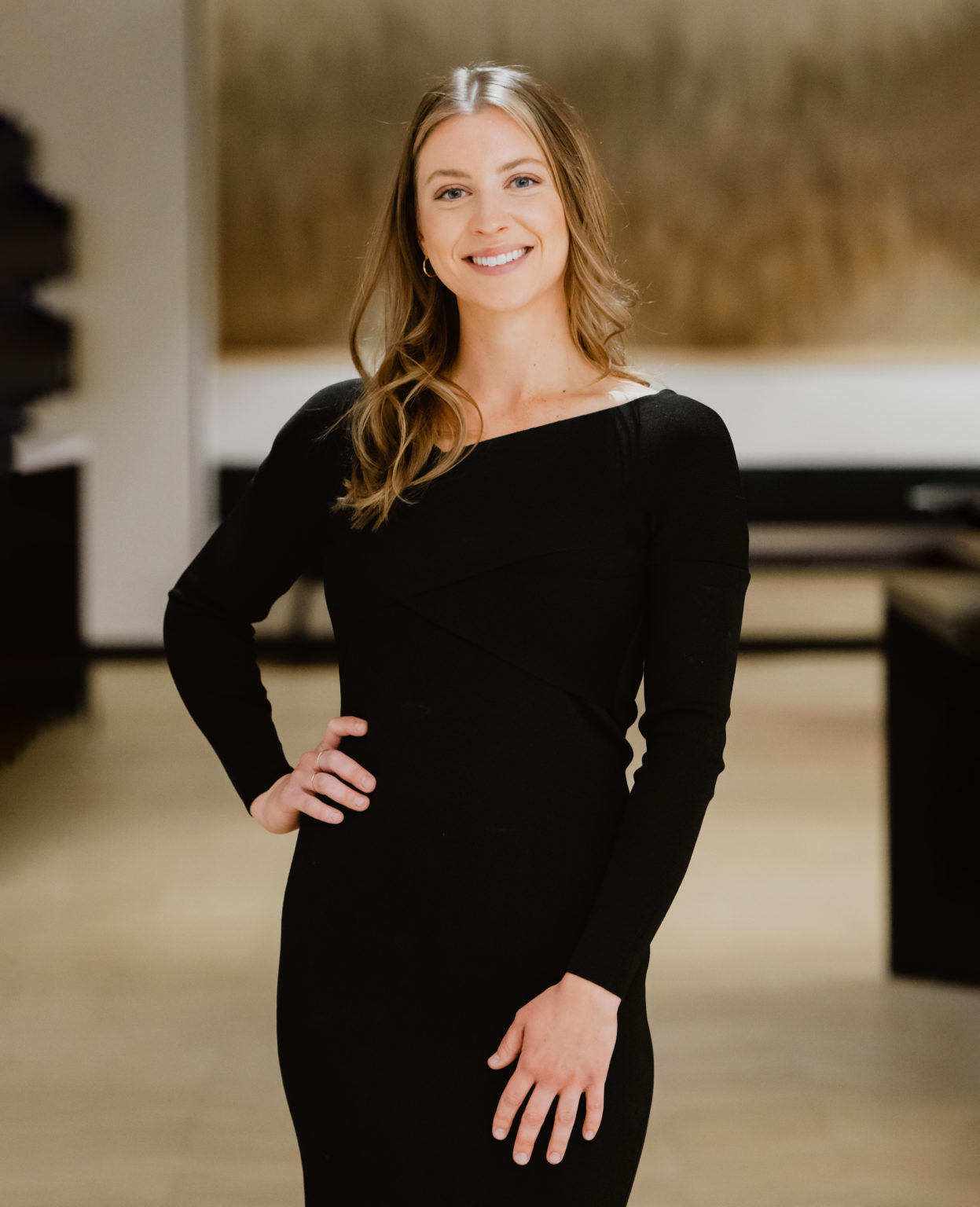 Senior Manager of Leasing, Origination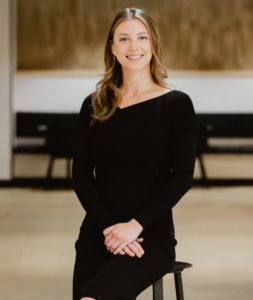 Abby Billard
Born and raised in Fredericton, New Brunswick, Abby began her career as a nurse. After moving to Calgary in 2015, she switched career paths and joined the ever-evolving world of retail. With a focus on the wine industry, Abby gained knowledge in event organization and client relationship management at Highlander Wine & Spirits. At Taurus, Abby works in coordination with the origination team to find qualified tenants for vacancies in the portfolio.
A true Maritimer, Abby enjoys hosting kitchen parties and spending time on the lake or seaside. When time allows, she also loves to camp and spend time at the cottage with her family.
Go-to spot for a quick bite:
First Street Market
A quote I live by:
Vulnerability is the birthplace of innovation, creativity and change" – Brene Brown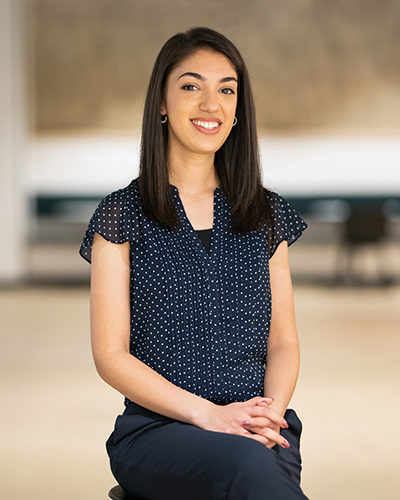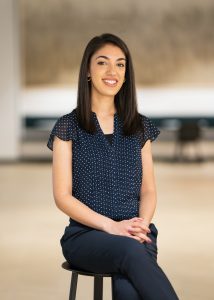 Nitika Bahl
Nitika worked in the condominium real estate market for three years with Grosvenor, helping develop marketing materials, author editorial pieces and coordinate tenant closings for this developer's downtown, high-rise properties. At Taurus, Nitika applies her acquired marketing skills and real estate knowledge to create property brochures, coordinate promotional initiatives and work in conjunction with the Origination Team to attract best-in-class tenants.
Born and raised in Calgary, Nitika loves trying new restaurant hot spots with friends, cooking for her family, and travelling around the world.
Go-to spot for a quick bite:
Cluck N' Cleaver
Can't miss a year without attending:
Taste of Calgary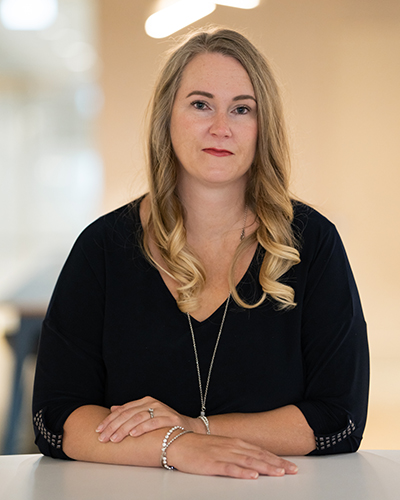 Director, Leasing Administration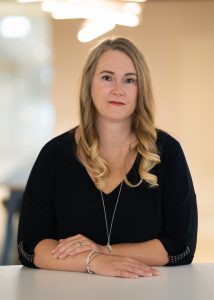 Krystal Grywacheski
Prior to joining Taurus, Krystal acquired several years of real estate experience working for Hopewell Development Corporation. At Hopewell, Krystal assisted the leasing team with several large retail developments across Canada as well as managed the company's retail marketing. In addition to Krystal's real estate experience, she brought extensive legal experience from working in numerous reputable law firms in Calgary. Krystal joined the Taurus team in 2009 and is the Director of Leasing Administration. Krystal is responsible for all aspects of drafting, reviewing and conveyancing throughout negotiations with prospective tenants.
Krystal loves gardening in her backyard, spending quality time with her husband and two daughters and sipping on wine with friends.
I love to shop at:
Kala & Lime in Aspen Landing
Can't miss a year without visiting:
The BMO Centre during Stampede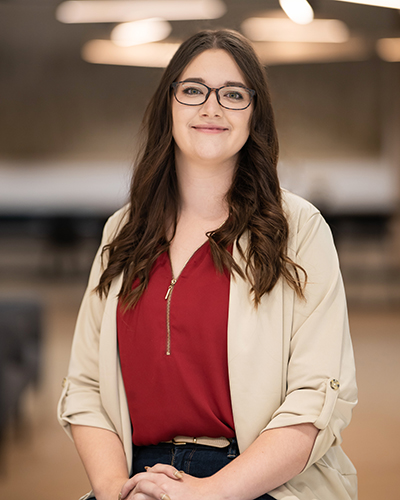 Assistant, Leasing Administration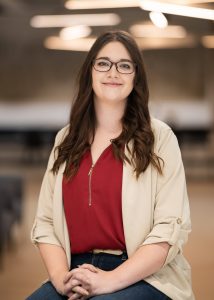 Christina Cumberland
As an Energy Engineering graduate from the University of Calgary, Christina wanted to utilize her analytical and critical thinking skills in her career. Christina worked at a small start-up company, receiving the opportunity to work in production management, quality control, equipment design, human resources and safety administration. Christina's acquired skills from her previous work experience, along with her growing interest in commercial real estate, led her to working for Taurus Property Group in leasing administration. Christina prepares first-draft offers and agreements, coordinates external communication with brokers and tenants and manages internal Taurus databases.
Christina is a born and raised Albertan who moved around a lot as a child, experiencing both small town and big city living. She enjoys spending quality time with family, catching the latest movie in theatres, and playing with her two dogs.
Can't miss a year without attending:
Battle of Alberta Hockey Game
A quote I live by:
"Wherever there is a human being, there exists the opportunity for an act of kindness" -Lucius Annaeus Seneca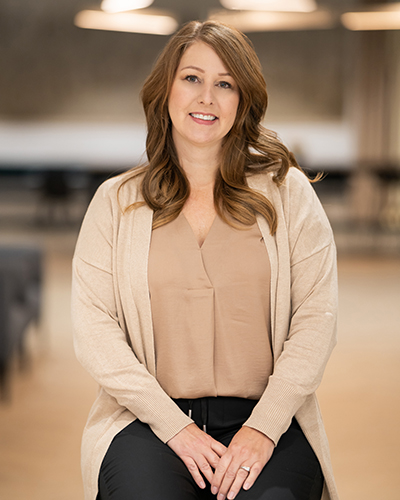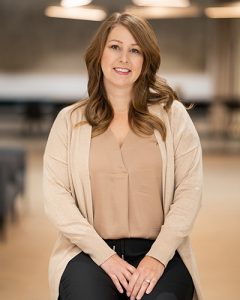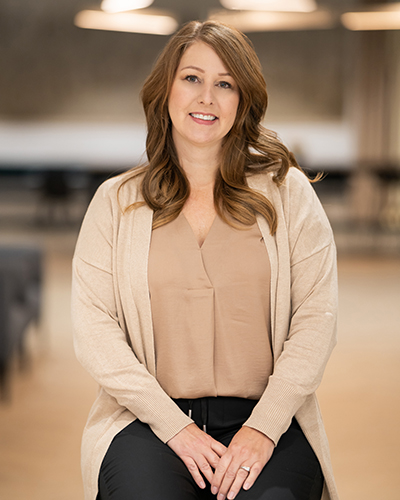 Nancy Guillet
Nancy originally joined Taurus in 2005 as Office Manager. Nancy helped Taurus grow while developing her management skills. Nancy left Taurus in 2008 to pursue a business opportunity with her husband Darin. Following the successful establishment of a local restaurant and pub, she began looking for other opportunities in 2011. Coincidentally, Taurus was looking again for an Office Manager and was excited for Nancy to re-join our team. In addition to owning and operating a small business, Nancy has many years of accounting and management experience.
You can almost always find Nancy outside on a sunny day, either tending her flowers or lounging on the deck with her husband Darin. Nancy has a passion for local craft breweries and her and Darin love to sample the IPAs.
Favourite sit-down restaurant:
Mercato
I love to shop at:
Recordland in Ingelwood